Moving into a new home or apartment can be stressful. It's a huge transition, and might even feel a bit overwhelming. Couple those feelings with preparing to start a new semester, and you're practically setting yourself up for a breakdown! How do you prepare to move? One solution is a moving checklist.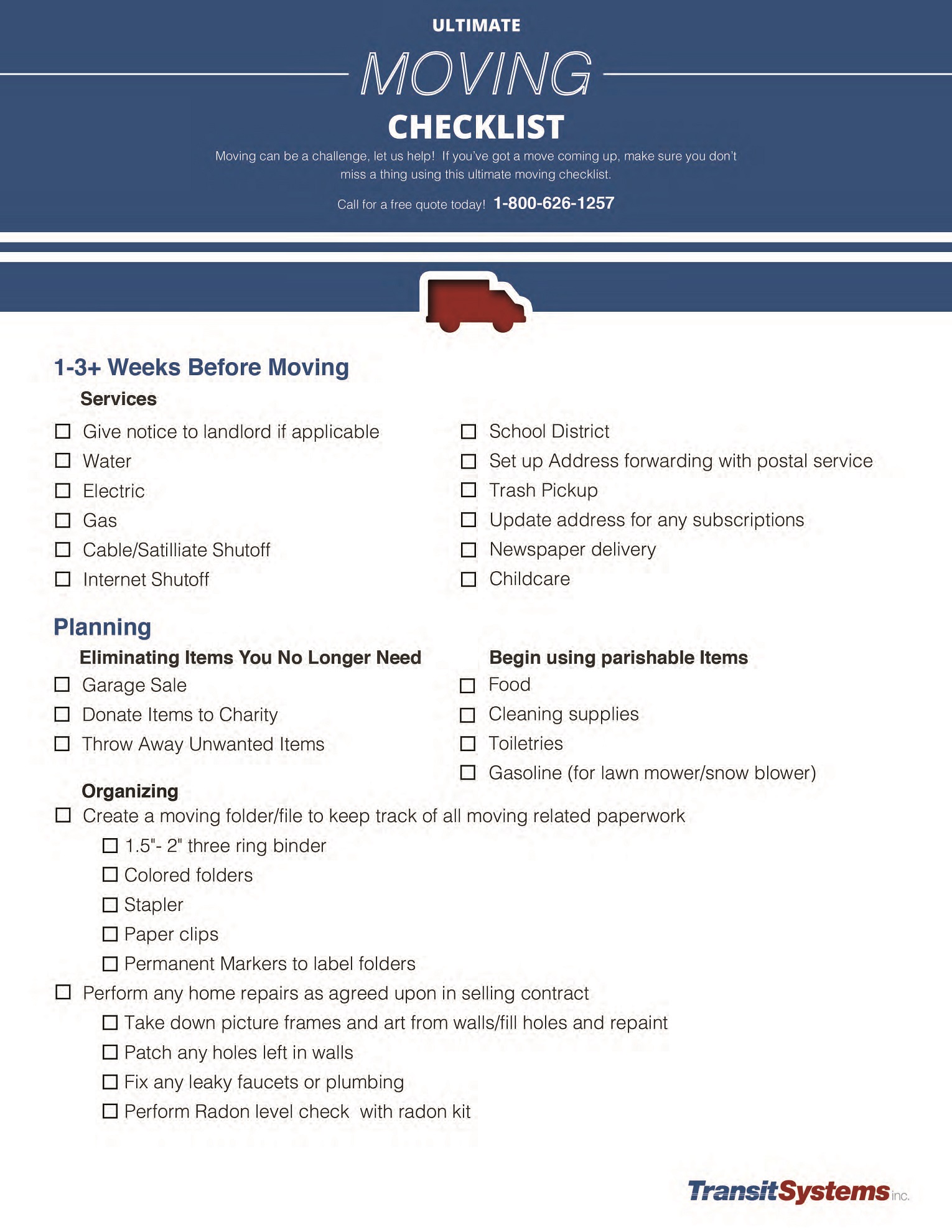 Source: Transit Systems
The stress of moving can twist your mind into a pretzel, and cause you to forget a few things. Trying to remember every single thing you need to get done from setting up cable to furniture shipping can be impossible, which is why it's important to be proactive. Our friends at Transit Systems have put together a great checklist including everything from planning ideas to packing materials in order to make sure that your move is as easy as possible. Download here!
Jon Clark is an
Internet Marketing Consultant
, Entrepreneur and current editor of the
Facebook Marketing Blog
. Jon loves coffee, sports and NY. You can follow him on Twitter
@jonleeclark
or circle him on
Google+
.