No more roommates. You finally have a place to call home. The apartment is perfect and the budget has no room for error. Time is ticking. In a few short weeks, family and friends will be knocking on the door for coffee and drinks to check out your new place. Home furnishings can be costly and decorating styles can change faster than your budget. So how does one keep up? Here are three simple tips to keep your new home always looking trendy on any budget with new, repurposed, and vintage pieces.
1. A Splash of Color and A Comfy Sofa
The perfect paint color sets the mood for any room. In order to retain the flexibility of changing styles on a fixed budget, paint your unit a cool light gray throughout. The beauty of a natural gray stone is that it pairs well with sunlight or candlelight and creates a warm relaxing atmosphere.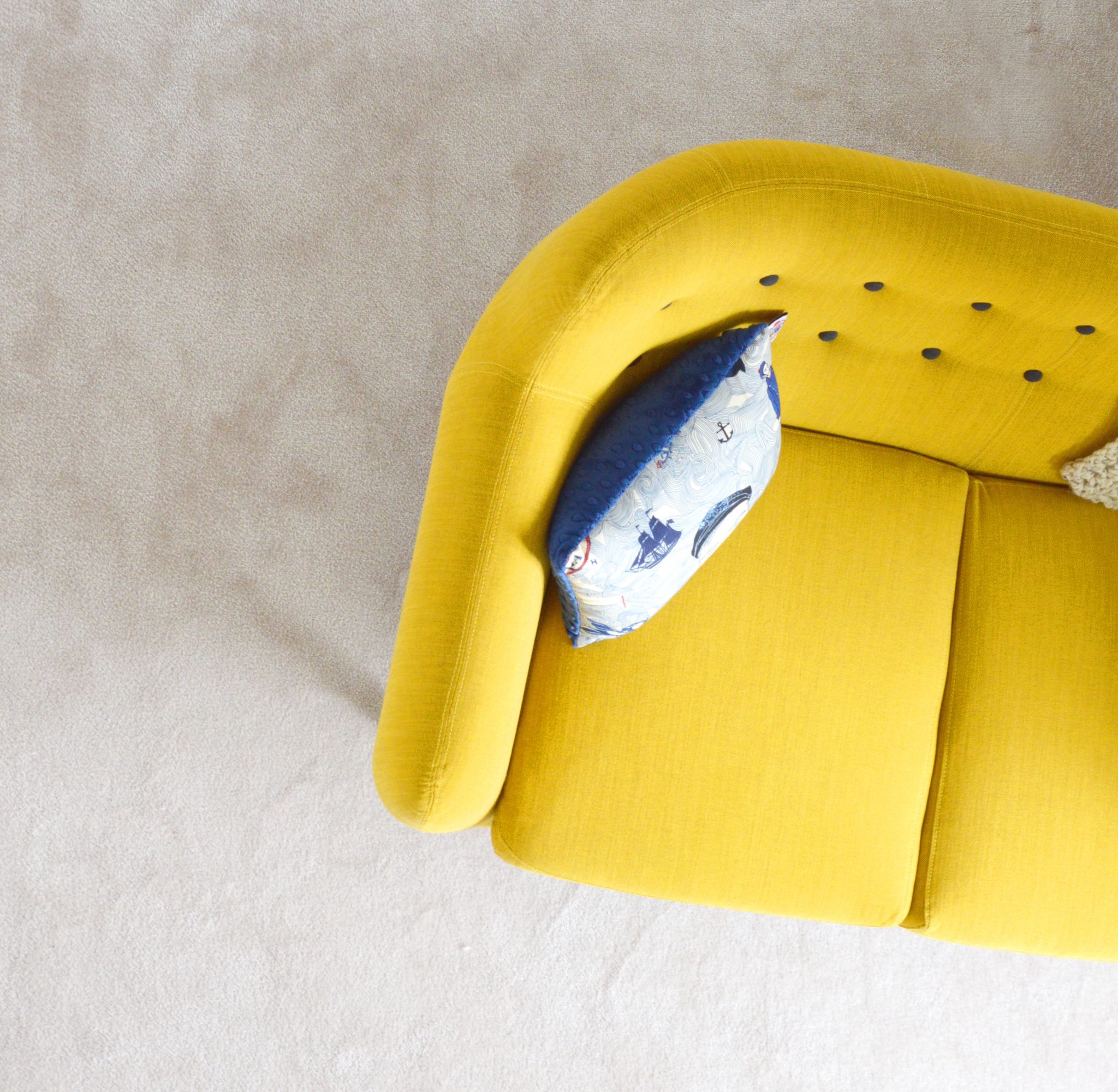 This tufted gray velour condo size sofa is just a few shades darker than the wall – a perfect match! The high back and scooped arms adds contrast to any space. For the best value, be sure to purchase the sofa bed – make room for that surprise overnight guest. For extra seating, add one or two chairs and remember they don't have to match. And, if space is limited, consider purchasing the matching ottoman to use as storage, seating or a coffee table by adding a custom piece of glass for the top and caster wheels for functionality.
2. Accents and Accessories
Whether you have a small or large small apartment, create height, dimension, and balance to any room with, a tall plant, a vintage floor lamp, an oversize decorative mirror, and a signature piece of wall art that ties it all together. Baskets, picture frames, candles, and pottery can be easily interchanged to recreate a freshly decorated look anytime. Have fun, mix and match throws and cushions with playful colors, shapes, and patterns. Typically, these accent pieces can be purchased for a 'reasonable price'. For the finishing touch, hang white sheers which add elegance and softness to any room and compliment with glass or silver accessories for sparkle and flare.
3. Vintage Bedroom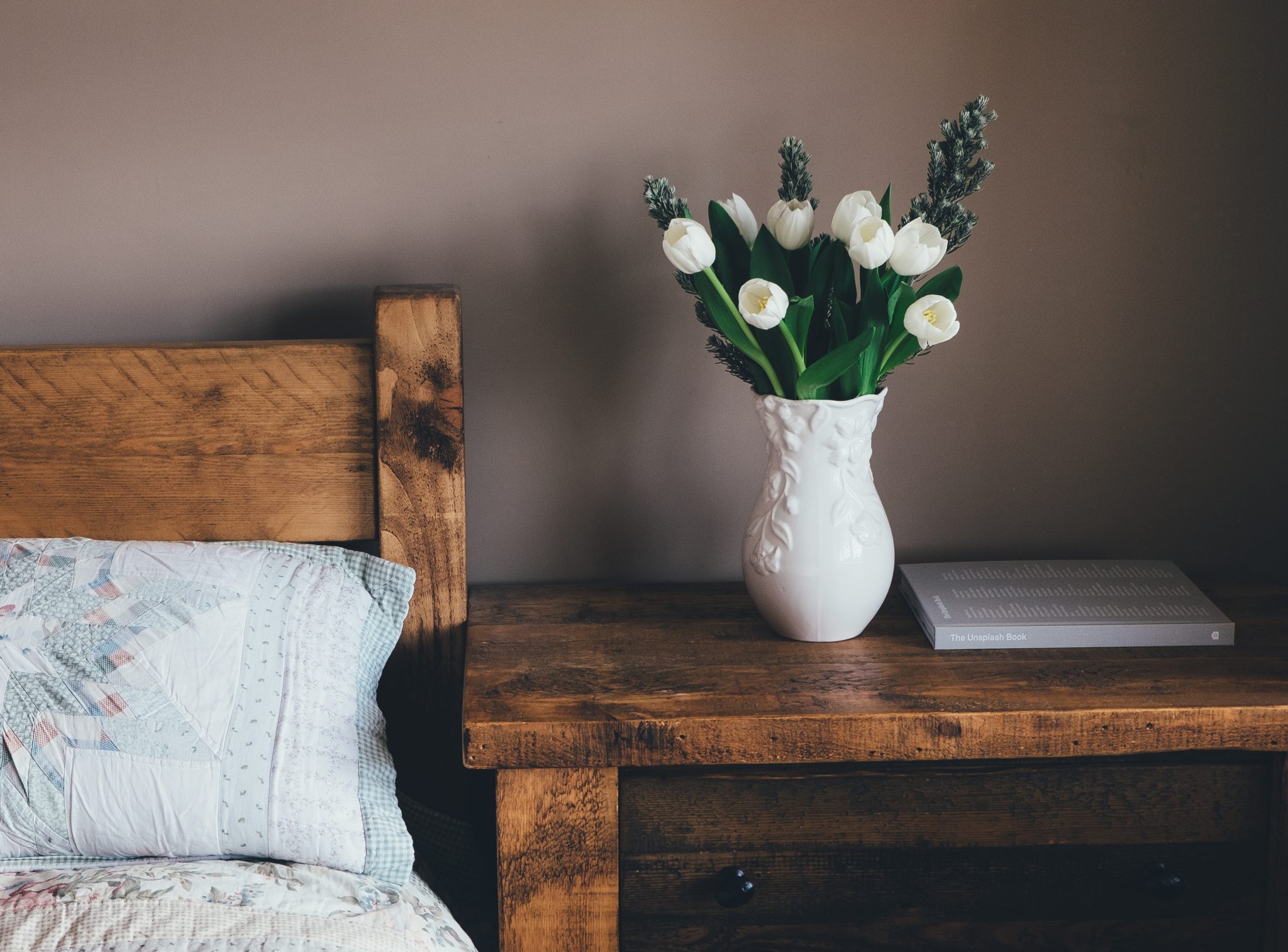 After all that unpacking, a good night's rest will be the one thing that matters the most. Take the time and invest in a comfortable mattress and fresh cotton linens. You may want to consider refinishing or repainting that old dresser and change the hardware to give the old a fresh new look, at minimal cost. Place a small round night table by the bed, a glass lamp, and a plush area rug for your feet – for first thing in the morning. Source a large wicker basket, it makes the perfect laundry hamper. With the small space remaining, consider adding a desk, corner bookshelf, and chair by the window for those long nights working from your new home.
Jon Clark is an
Internet Marketing Consultant
, Entrepreneur and current editor of the
Facebook Marketing Blog
. Jon loves coffee, sports and NY. You can follow him on Twitter
@jonleeclark
or circle him on
Google+
.