Breathe new life into your mattress – a few tips to choose a good mattress pad or topper
If you're not quite ready to part with you mattress but would like to spruce it up a bit and add an extra, new layer of comfort then a mattress topper is the perfect solution for you. A good quality topper will give you comfort, regulate body heat and greatly increase your quality of sleep.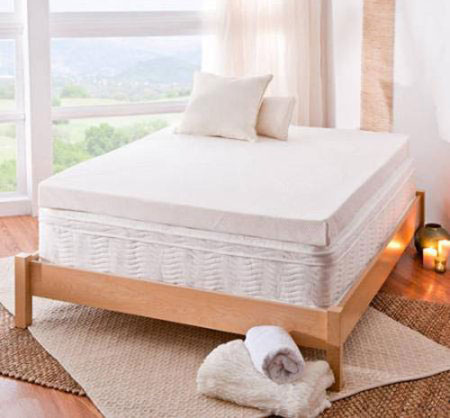 If chosen well, it will give you a few extra years before having to buy a whole new mattress.
So if you're on the hunt for a new mattress topper, here are a few things to consider.
Benefits of using mattress pads and toppers
Buying a mattress topper is a more budget-friendly alternative to buying a whole new mattress.
It can save you the trouble from having to get rid of a mattress that is too firm or just doesn't feel right. Prices depend on size and material they're made of but generally, they're quite affordable and easily available to purchase.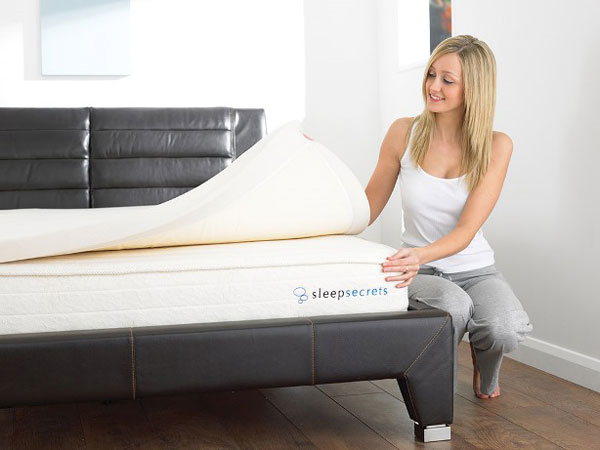 It will add a few extra years to your current mattress and provide you with more comfort and better support. The vast variety of materials they're made of cater to every possible want and need. If you're someone that gets cold easily, a memory foam mattress topper will do the trick of keeping you warm all throughout the night.
Keep in mind that a mattress topper won't help you with a mattress that sags in the middle. As they go on top they also follow the contour of your existing mattress. If your mattress has very extreme faults they will be noticeable even with a topper.
Difference between toppers and pads
Mattress pads are similar to toppers in that they go on top of your current mattress but a mattress pad is considerably thinner and offers a small amount of cushioning. They're used to protect the mattress from fluids, stains, and allergens.
For best results use both a topper and mattress pad. The pad will act as a protection layer while keeping the topper in place so it doesn't slide off the mattress.
Research and reviews
Don't just rely on the information provided by the companies. Read reviews of the mattress toppers or pads, either by independent websites like TheSleepStudies.com (you can see their guides on best mattress pads and toppers here) or Sleep-Reviews.com that use real people that have been using the mattress topper you are interested in purchasing
Even go as far as making a list of your requirements and compare models that best suit your needs. A few minutes spent doing a bit of research can save you a lot of trouble in the long run.
Type of pads and toppers
There are plenty to choose from when it comes to materials that a topper is made of. Here are a few and a little bit about each of them.
Latex
A latex mattress topper requires very little maintenance and it's very comfortable and durable. They come in a variety of thicknesses and tend to be long lasting. Unlike the memory foam topper which holds heat, the latex has a cooling effect which is a big plus if you're someone that is heat sensitive.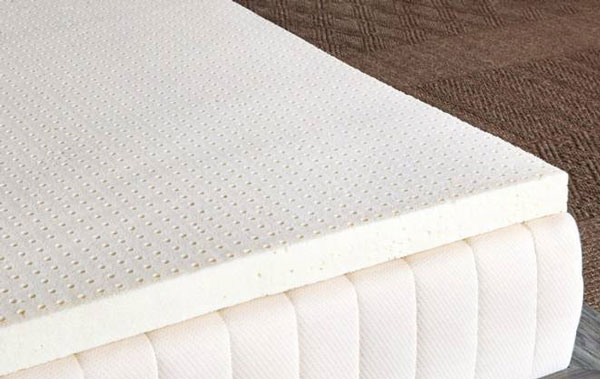 Memory foam
Made from polyurethane, foam and memory foam toppers come in different levels of thickness and densities. They're the more affordable alternative to a memory foam mattress but provide an equal amount of support and comfort.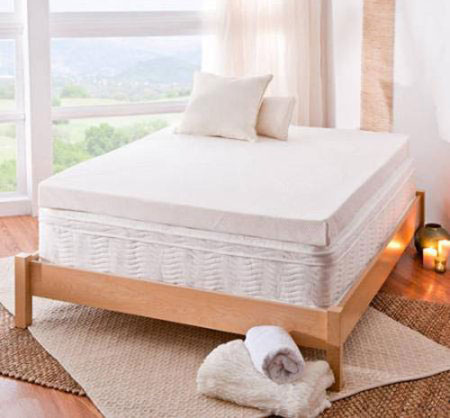 Just like a memory foam mattress, a topper provides support and equal weight distribution, relieving pressure points and providing you with a better quality of sleep. Consider getting a memory foam topper if you're someone that suffers from joint issues, neck pain, and lower back pain.
If you're heat sensitive there is an alternative to the regular memory foam version. A gel-infused memory foam topper uses a cooling gel that absorbs the heat from your body and keeps you cool and fresh all throughout the night.
Feather and Down
These toppers offer the best of both worlds temperature wise, providing heat in the winter and keeping you cool in the summer. Stuffed with feathers, they add an extra layer of comfort to your bed. One drawback about this particular topper is that they're not resistant to dust mites and may trigger allergies.
Fiber (down-alternative) mattress pads
Toppers and pads with a poly-fiber filling provide the same feeling of soft, plush comfort as the feather ones but without the risk of triggering allergies.

Cotton toppers
Made from organic or all natural cotton these are a great alternative to the synthetic fiber toppers.
Wool mattress pads
Another natural alternative for the health-conscious. Soft wool provides warmth in the summer and keeps you cool in the cold, winter days. It is resistant to natural allergens, a great choice if you're someone that is allergic to dust mites or mold.
Final thoughts
A mattress topped off with a comfortable, supportive topper is the best investment you can make towards your health. Take your time and choose a product that will provide you with years of comfort and support.
Jon Clark is an
Internet Marketing Consultant
, Entrepreneur and current editor of the
Facebook Marketing Blog
. Jon loves coffee, sports and NY. You can follow him on Twitter
@jonleeclark
or circle him on
Google+
.