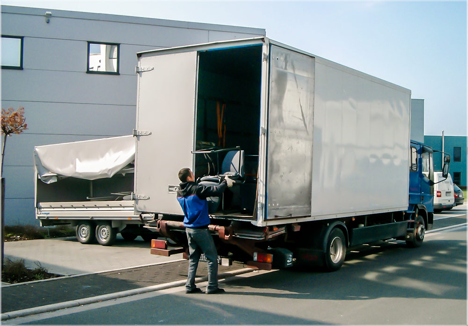 House Moving is a process you need to plan earlier before the expected moving date and requires great care and responsibility to accomplish this operation safely and successfully. This process calls for an increasing request for professional removal companies and relocation services. It is what differentiates these companies to an ordinary house mover also referred to as a man with a van.
Removal Company is a business you rely on when you want to move from a house. In the past, hiring a man with a van was the most available option when people intended to do house moving. However, these days, removal companies have started to take over. Even though the man with a van is still available, many people desire to hire large and well-established removal companies when choosing to relocate. There are many reasons why you need to choose such companies. Below are some of the best reasons why you should consider it.
1. More options to choose
One of the greatest differences between a removal company and the man with a van is that the larger company will provide you with excellent options in case of extra services. Although a man with a van will pick and pack your properties in the truck and unpack them for you at your next house, a large removal company will provide various services. These services include comprehensive door-to-door options. It means that they will pack your properties, load them onto their truck, transport them to your new home, unload and unpack everything and set the properties the way you desire.
A removal company will even try to connect your electrical and audio-visual equipment. In case they do not offer such services, they will refer you to the service provider that can help you at a lower price. These companies will also give you the required packing materials and dispose of the boxes if you prefer such an option, rather than the full service.
2. Flexibility
A man with a van may probably have one or two transporting crews available for transportation at any given time. Therefore, if your relocation takes place on a booked date, then either you will look for an alternative moving date, or you will need to find another removal company.
Usually, these companies have a fleet of trucks and a team of trained and skilled workers available for relocation. Therefore, they are always available depending on the date and time you request for their services even when you decide to call them at the last minute to reserve your move.
3. Insurance cover
A man with a van will essentially not have the best insurance cover for all household goods. Also, the coverage that the small business can provide will definitely be less inclusive than the provisions of a large removal company. Relocating a house is always a risky business, which has high risks of damage or loss of properties.
However, having the right insurance ready, you can claim for any loss or damages that you might encounter in a move. Understanding the type of insurance coverage that every company you consult provides is a good indicator of the size of the company.
4. Cost
When cost is an issue, the man with a van will probably be dominant over the larger removal companies. The main reason is that the professional removal companies have expanded their services to offer clients with skilled labor, which requires additional charges. A man with a van is likely to reduce the price costs. However, the benefit you can appreciate in the removal companies is the guaranteed professional services and the safety accredited measures they give. To sum up, any moving company that you choose will consider your budget, your needs and any safety expectations from their services.
Jon Clark is an
Internet Marketing Consultant
, Entrepreneur and current editor of the
Facebook Marketing Blog
. Jon loves coffee, sports and NY. You can follow him on Twitter
@jonleeclark
or circle him on
Google+
.