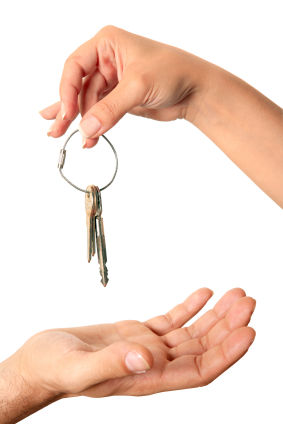 So you have made your mind, now you will do it, you will finally move in the first apartment. You are dreaming of this moment your whole life. You know what furniture you want, and what color walls will be, all details about the first major party WAIT! Prior to you get very comfortable with the new found freedom, beware. It is the real life and some late rent payments will damage your credit highly. Have the huge party & the police may come. Ensure your first experience on your own is the good one & take advice from, maybe, some people who have learned in a hard way.
Budget
Experts suggest, while you are searching for the place, rent must be not over 25 to 30% of the annual wages. Though you may fall in love with 2 bedroom luxury apartment in downtown high rise, you will probably not afford this. The eviction may mar your credit rank report and is seen as the big black "X" for other potential landlords. So, take a close look at the income after taxes & subtract all your expenses. Include household supplies, food, cell, phone, car insurance, car payment, credit card bills, parking fees, cleaners, clothing, internet, gas, school loans, healthcare, and entertainment. So, what you have actually left is what you can afford for the new place. Remember that this total may have to include rent & any extra services, like water, electricity, natural gas, garbage pickup and cable if it isn't included in rent. Ensure to ask the landlord to give in writing what is actually covered in the rent & what is not.
Think About Deposits
Not just will you want to afford the deposit on apartment itself however you may also have to pay the fee for having your electricity to turned on, cable started, phone hooked up, etc. Security deposit is often equal to a month's rent and other deposits may range from $25 – $100. In case, you are moving in middle of a month you might need to pay for remainder of that particularly month's rent and first full month's rent prior to you are allowed to move. Again, ensure that you are planning ahead of time prior to you sign a lease & move in.
Make use of credit cards in complete moderation
Let us face this, we have heard many times from many people we must take all the credit cards & shred them. And nothing good may come to have this around. In case, you do not have any money, then don't spend money. WRONG! To have credit cards & pay off all your debt in the reasonable period of time can just strengthen the credit report. To establish credit, you require credit. We have to be real, there are one time in everybody's life when you want, and I mean, want, the credit card. So, don't worry about using this. When you use the credit cards, ensure you pay the debt down & avoid carrying the balance for more than 3 months.
Jon Clark is an
Internet Marketing Consultant
, Entrepreneur and current editor of the
Facebook Marketing Blog
. Jon loves coffee, sports and NY. You can follow him on Twitter
@jonleeclark
or circle him on
Google+
.