The dream of many renters is to become a homeowner. As you look at the real estate listings in your area of interest, don't pass up new modern homes. New home builders use materials that make maintenance simpler and less expensive, and some offer incentives like upgraded kitchens or finished basements. As you pursue your home-buying endeavor, consider the following: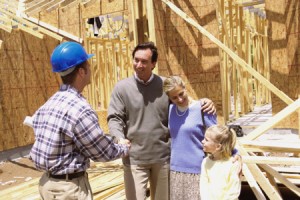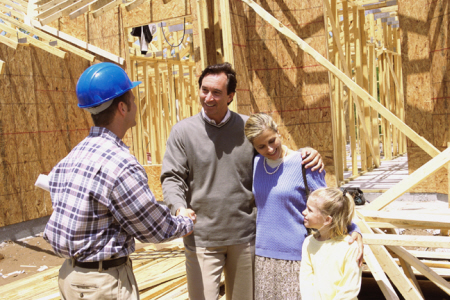 Visit the property at different times of the day and night. A house may seem like a perfect fit when you first visit it. However, you may find that a street lamp shines right into the master bedroom or that loud music echoes from a neighbor's house late into the night. It's important to get the feel of the neighborhood in the evening hours.
Work with a real estate agent. A real estate agent has you best interests in mind and can help you get the upgrades that you want as well as negotiate prices. Be sure to find out whether or not your agent of choice is a member of the National Association of Realtors (NAR). Under the code of the NAR, realtors are obligated to put a home buyer's interests ahead of their own.
Research the neighborhood. Learn if a home comes with homeowners' association fees and rules that you have to follow. Ask if a home has Internet and cable access available and about the companies that service the area. Check with city hall to learn about the zoning of the property and neighborhood, restrictions and future plans for vacant land. Also think about your commute and current developments. For example, nearby new modern homes that are still under construction can make for noisy mornings.
Look for homes that accommodate your current and future needs. A home is more than an investment; it's a place to live and grow. When you shop for a home, think about your needs at least five years from now. Consider things like storage space, closet sizes, the number of bathrooms, how noise travels throughout the home, garden size, the placement and number of electrical outlets and telephone jacks, the ability to adapt rooms to your needs and the ease of installing components that make a home more accessible, like grab bars in a tub.
Professionally inspect new modern homes. "New" isn't synonymous with "perfect." Whether you're interested in purchasing a pre-owned or new property, have an independent home inspector take a look at it before the closing process. Watch out for red flags like a new home builder that has a problem with professional inspections at any stage of the building process or gets upset with the hiring of a professional who isn't on the contractor's list of recommended inspectors.
Learn about the new-home warranty. All new homes come with warranties that help cover defects related to structural integrity or craftsmanship, but not all warranties are the same. Learn about a builder's warranty period, the length of the warranty after you move in, limitations and deductibles.
Look into the new home builders. Ask your real estate agent about a builder's reputation in the community. Interview others who live in homes constructed by the same builder to see if there are any common complaints. Check with the Better Business Bureau to learn about any grievances against the contractor.
Buying a home is an important long-term decision and investment. Since you can't move out of a home as easily as you can an apartment, it's worth taking the time to learn about the different options available, what you can really afford and your needs, both current and future.
Professional Portland new home builder H. Hudson Homes specializes in building modern homes, with the perfect combination of style and function. They are trusted Oregon home builders who focus on cutting-edge design and sustainability.
Jon Clark is an
Internet Marketing Consultant
, Entrepreneur and current editor of the
Facebook Marketing Blog
. Jon loves coffee, sports and NY. You can follow him on Twitter
@jonleeclark
or circle him on
Google+
.