With more companies and contractors seeking LEED certification, it's not uncommon to see the use of reclaimed wood in remodels and new buildings. What a lot of people don't know is that it's simple to use this earth-friendly material in a home or apartment. From reclaimed hardwood flooring to simple crafts, reclaimed lumber isn't just beneficial for the environment and a green solution for your space – it's also an investment that's full of character.
About Reclaimed Wood
Reclaimed lumber comes from objects that have had a previous life, such as barns, shipping palettes or wine casks. After the wood has been salvaged, dried and milled, professionals turn it into new products you can use in your home.
Alternatively, DIY enthusiasts can source reclaimed wood from garage sales, thrift stores, classified ads or retailers that sell salvaged building supplies. If you wish to go the DIY route, be picky about the wood you choose. Always look for lumber that was never chemically treated so you don't get exposed to toxins. Also, carefully inspect the wood for signs of insects so you don't introduce unwanted pests into your home.
Incorporating Reclaimed Wood into Your Home
Using reclaimed lumber in your home design is simple, as many designers and contractors offer affordable reclaimed wood options. When working on a wood craft of your own, there's a good chance you can replace virgin wood from the hardware store with reclaimed wood. Here are some ideas: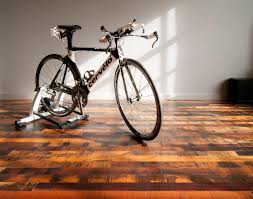 Reclaimed hardwood flooring
One of the main advantages reclaimed lumber has over newly harvested wood is its strength, durability and extra resistance to moisture (because it's drier and comes from old-growth trees). Consider using reclaimed hardwood flooring in the shared living areas of your home. The unique patina of the lumber, and the variety of available shades, make it possible to perfectly complement your home's décor.
Decks
Some types of reclaimed lumber resist the elements so well you can use them to build or resurface a deck. Consider incorporating old beams into steps and built-in benches.
Wood veneer panels
Veneer panels made out of reclaimed redwood provide an affordable option that gives you the look of solid wood at a fraction of the cost. Because the panels are more stable than virgin wood, they're less prone to the effects of humidity and alternating temperatures. Wood panels are ideal for:
Walls
Casework
Frames
Cabinetry
Doors
Flower boxes and raised beds
With some old shipping pallets and basic building supplies, you can make simple flower boxes and raised garden beds over the weekend.
Cutting board
If you have the know-how, use untreated hardwood (stay away from soft timbers) to make a unique cutting board. If saws and sandpaper aren't for you, check out stores that sell kitchenware, as many now offer reclaimed wood products such as wine racks and salad tongs.
Birdhouses

Another great weekend project, birdhouses are simple to make (especially with kids).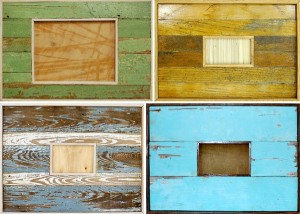 Picture frames 
You don't need many materials to make yourself some amazing picture frames from reclaimed wood. If the wood has an interesting pattern, use a light stain on it.
The use of reclaimed wood is a design trend that's here to stay. By incorporating this eco-friendly material into your home, you help reduce deforestation and keep perfectly usable materials out of landfills. Talk to a dealer who specialized in reclaimed wood to learn more about its uses and benefits.
Author Bio:
This post was contributed by Viridian Reclaimed Wood, a reclaimed wood flooring, paneling and furniture salvaging and materials company based in Portland, Oregon. Viridian focuses on using environmentally responsible raw materials and manufacturing processes to build products that last generations  and than can in turn be easily reclaimed at the end of their life cycle.
Jon Clark is an
Internet Marketing Consultant
, Entrepreneur and current editor of the
Facebook Marketing Blog
. Jon loves coffee, sports and NY. You can follow him on Twitter
@jonleeclark
or circle him on
Google+
.