Home Inspection Tips
The home inspection is a very important step in purchasing a house. It is easy to become blinded by the bright, sunny windows and the open kitchen with the modern appliances; however, there are important structural details that must be inspected and deemed safe in order to ensure that the purchase of this home is truly a good investment. The results of your home inspection may give you the peace of mind to go ahead with the purchase; it may raise a few concerns that must be addressed by the seller before moving forward; or it may give you the heads-up that the best course of action is to walk away. With a decision of this import riding on your home inspection, you should know a few important details when scheduling your inspection.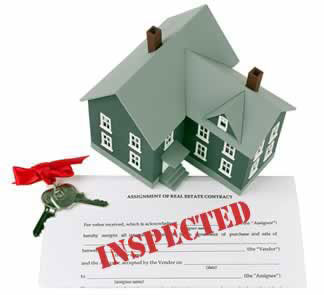 Include Your Home Inspection In Preliminary Paperwork
It is important to let the seller know upfront that you plan to use a certified home inspector and that the sale is contingent on the inspection being free of any substantial problems with the property. If it is written into the sales contract, there are no surprises and you cannot be held contractually to purchasing the property if there are major issues that must be addressed.
Who Pays?
The home inspection is ordered and paid for by the buyer. Of course, it is a risk because the outcome might be that you do not buy the house, and the cost of that inspection becomes a sunk cost. On the other hand, the risk of purchasing a home without having an inspection done is much higher.
Finding A Home Inspector
Your realtor is a great resource for finding a reliable home inspector. Be sure to get your referrals from your realtor and not the realtor working with the seller. It is nice to think that everyone involved in your home purchase is operating with integrity, but you would be taking a risk using a home inspector who is recommended by a realtor whose primary goal is to sell the house in question. You may also visit ashi.org, the website for the American Society of Home Inspectors for a listing of certified inspectors.
Set Time Line Upfront
When you talk with potential home inspectors, be very clear about the time line you expect to have adhered to. A professional will tell you if he or she cannot meet that time line. One important key is the type of report they will generate. A hand written report may take days to complete, while a digital report can be generated online and viewed quickly, sometimes within 24 hours of the inspection.
Know What You Are Looking For
Even before you hire a home inspector, it is wise to have a checklist of items that will be inspected. You can find a great all inclusive look at closing.com. This will help guide you through your inspection report, and will give you legitimate questions to ask if you cannot find the answers in the report you have received.
Jon Clark is an
Internet Marketing Consultant
, Entrepreneur and current editor of the
Facebook Marketing Blog
. Jon loves coffee, sports and NY. You can follow him on Twitter
@jonleeclark
or circle him on
Google+
.