When to sell your house?
Have you decided to sell your house? To get the best possible price for your house you must sell it at the right time. It is impossible even for professionals to predict market trends accurately but often real estate markets have certain seasons when sales are at their peaks. Putting your house for sale at the right time can be crucial also because you do not want to keep your house in the market for too long without being sold. People tend to suspect something is wrong if the house remains on the market too long and your potential offers may come in lower than expected. Agents' interests too will wear with time.
What is the best season to sell?
Summer and spring are usually considered to be the best seasons for selling your house and winter the worst. But putting up your house for sale in winter time has its advantages. You have much less competition. You can play up the decorations you may have made for Christmas or New Year and get a high price from the buyer. It is also a good time to close the deal in a short time as buyer would want to close the deal before the New Year.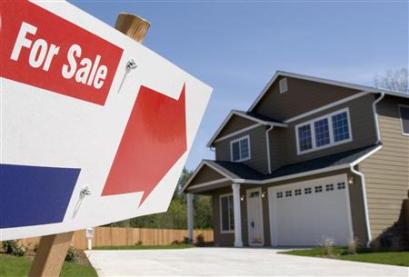 Seasonal trends also sometimes vary from place to place depending, sometimes, on climatic conditions. If you live in a temperate area then weather may not influence. The rule of thumb is that the best season to sell your house is when you have maximum number of buyers available in the market. Consult your local real estate agent for how the market trends have been in the past few years and what he expects this year to be the best time for selling your house.
What is the economic impact?
Keep track of current economic trends. Be on the lookout for any economic slowdowns. If property rates are going down fast too many sellers may try to sell their house as early as possible. This can cause the market price of your house to go down.
If there are any construction projects being carried out by municipality or is planning to carry out, better sell your house after these projects are finished. Buyers' agent would most likely know about this too and getting a good price for your house may be difficult.
Jon Clark is an
Internet Marketing Consultant
, Entrepreneur and current editor of the
Facebook Marketing Blog
. Jon loves coffee, sports and NY. You can follow him on Twitter
@jonleeclark
or circle him on
Google+
.