"I have company coming this weekend and my place just does not look right …" How often have we spoken these words to ourselves when we have important visitors coming over for the weekend? And how often have we struggled to make our homes presentable and appealing for these guests? You have cleaned every single room, top to bottom, rearranged furniture and even swapped old photos for new ones in the photo frames in the living room. Yet, there is still something missing and you just can not put your finger on it. You know that your home needs something, yet sometimes the only thing it needs, is a quick makeover.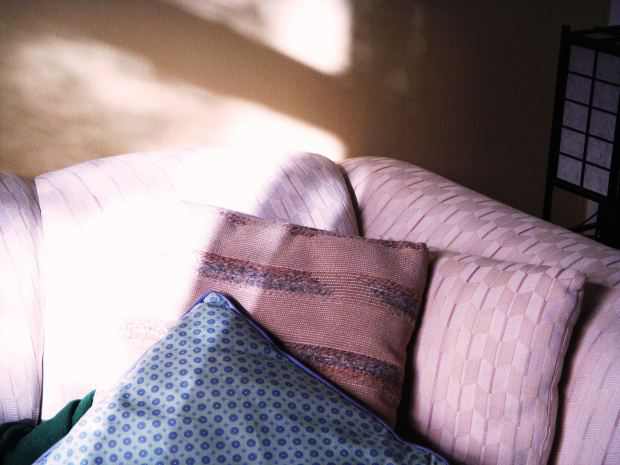 Quick Home Makeover Tips On A Budget
Who said that you can not give your home a quick DIY makeover under a budget? Perhaps that person needs some lessons in the creativity department. You can easily do a quick makeover for your home even if you are on a budget, because all you need are simple additions that can bring a significant amount of style and comfort to your home.
1. Fresh Flowers
You do not have to spend so much on perfect and expensive flowers and you do not have to place them everywhere in the home. Purchase some dull or neutral looking flowers for about $20 and then mix them up with some vibrant fresh flowers and greenery for about $20 as well. You can fill them in a large vase and place it in an empty corner of your living room.
2. Throw Pillows
If your living room seems a little dull, then why not bring life into it by adding some throw pillows? Opt for light colored pillows for a dark room and darker colored pillows for a lighter room. You can also blend in some trendy or vibrant colors to a neutral colored room. Better yet, your visitors will certainly feel comfortable as they lean back on your couch. For as less than $50, you can find two to fours throw pillows depending where you buy them.
Extensive Home Make Over Tips
If you have time and money to spare, you can always splurge on your quick home makeover. These are changes that can last for a longer period of time and you can always mix and match to complement them.
1. Paint
For a more ambitious makeover, you can always create a stunning look in your home with paint. You can choose a more contemporary color if your furnishings are more on the modern side, but you can always stick to neutral if your furnishings have a more rustic appeal. You can also experiment by painting a feature wall, such as the fireplace wall or use color blocking to highlight a certain wall and its decor.
2. Custom Furniture
Another quick makeover option is to have custom furniture or accessories made. Custom pieces can add character to a home and speak about the personality of the people living inside the home. By simply having a few pieces of custom furniture and accessories incorporated into a living room and dining room, you can achieve an artistic environment to entertain visitors and succeed in impressing them with your home.
Valerie Kandria is a freelance writer specializing in home design and custom made furnishings. She offers advice on home makeovers, how to create extra spaces and add style to a cramped home. Click here to learn more about custom furniture and accessories.
Jon Clark is an
Internet Marketing Consultant
, Entrepreneur and current editor of the
Facebook Marketing Blog
. Jon loves coffee, sports and NY. You can follow him on Twitter
@jonleeclark
or circle him on
Google+
.