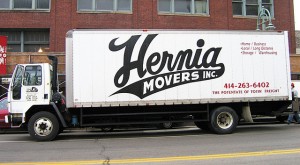 One of the primary questions when faced with a move concerns whether you should hire a professional mover or consider moving yourself. You must consider questions such as budget, schedule, time and the difficulty of the move as you think about how you will manage your relocation arrangements. Moving yourself with is an option if you are willing to pack everything yourself, load the items, drive the van, unload at the destination, and return the van. But if your reasons for hiring a moving company outweigh those for a DIY move, do your research.
A DIY Move
If you are seriously entertaining the idea of moving yourself, and you are making a short distance move, you might be able to have friends help you pack and move, rather than pay a mover. You would be wise to think about these questions as you plan for this move, however.
Do you and your helpers have the time needed to complete all the processes involved with the move?
Will you need to rent equipment such as dollies, moving pads, belts, etc.?
Will there be special items that need Tender Loving Care…such as a piano…and can you and your crew handle them? How about those heavy items?
Will there be additional charges: moving insurance, fuel, and mileage?
After answering these questions, as well as any others you come across when doing your investigation into what is actually involved in the move-it-yourself adventure, your dilemma will no doubt dissipate.
Professional Mover
Even if you do decide to hire a professional moving company you still need to do impeccable research before deciding which one to use. As you begin your quest for the best mover, call at least three or four companies and compare their offerings using questions which, when answered, indicate their professionalism and reliability. At this point it is advisable to contact the Better Business Bureau to find out if there are complaints against the company. When given references, make sure to call them. Of course ask about rates and what could make those fluctuate, e.g. additional costs for packing certain items yourself, or any special packing materials. If you are moving a long distance, find out about any tracking options; make certain the movers guarantee a delivery date. After going over any specially sized or valuable items, or how these may have difficulty getting up stairs, for example, ensure you receive a signed contract, and by all means do not make final payment until you have possession of all your belongings and any damage reported.
After taking into consideration all of the above tips, the decision as to whether to hire a mover should be fairly clear. One other option I neglected to indicate was the use of a storage facility. In many situations transporting a few items to a storage unit may be all that is necessary. Of course if you do need to employ a professional, there are plenty of excellent companies.
Steven Peters works with a group of moving experts.  He enjoys blogging in his spare time and recently wrote about moving tips and relocation advice for pets.
Jon Clark is an
Internet Marketing Consultant
, Entrepreneur and current editor of the
Facebook Marketing Blog
. Jon loves coffee, sports and NY. You can follow him on Twitter
@jonleeclark
or circle him on
Google+
.