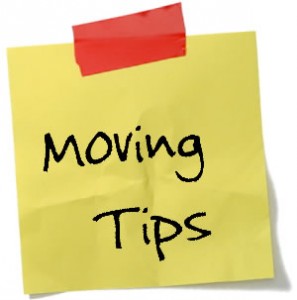 Moving houses can be a daunting task for the best of us. Here are 5 top tips from moving experts to help you pull it off hassle-free.
Professional moving company or DIY? That is the question
The first thing you have to decide is if you want to hire a professional moving company. It is not uncommon to come across people who had originally planned to get the moving done by themselves, only to change their minds and opt for a moving company. Often, the task is a lot more herculean than we imagine it to be. The best way to make a decision is to give yourself plenty of time. Start planning the move early on and a clearer picture will emerge regarding how much effort will be needed.
Lists, lists and more lists
Moving is a logistical challenge and the 'list' is your best companion throughout the way. Itemize and catalog every single object is going to the new residence with you. Have multiple lists to make the job easier. If you have a smartphone, managing multiple lists should be a piece of cake. Ideally, you want a separate list for every room in the house. The more detailed the cataloging system, the less likely you will lose something during the move.
For the fragile items, call in the experts
If you want all your possessions to reach the new house undamaged and unharmed, it is crucial that they be packed properly. Usually, this is not such a challenging task; a generous amount of bubble wrap is good enough to keep anything safe. However, fragile items need to be handled with special care. Love those Parisian wine flutes you got as a wedding gift? If you were to pack them yourself, the chances of them making it to the new house intact are very slim. The same goes for the antique mirror you scoured in the markets of Morocco and had it carefully brought in. For fragile items, the best option is to always call in the professionals.
Get an industrial strength label maker
Everyone says that you should have a label maker handy when packing things for moving. Sound advice, but it doesn't give you the whole picture. Regular label makers are great for craft projects or to put price tags on a packet of biscuits; as far as moving is concerned, these labels prove to be pretty lousy. To label all your boxes when moving, it is highly recommended that you get an industrial strength label maker. If you feel that it is too big of an investment for an item you will use only once, don't fret. You can rent an industrial label maker for a fraction of the cost of buying a new regular label maker.
Look into temporary storage facilities
Sometimes, the new house you are moving into will not be completely ready. In such a situation, you will need a place to put some of your stuff. Look into the possibility of renting a unit in a storage facility. Ideally, look for storage unit facilities that are closer to your destination.
Just keep these 5 tips in mind the next time you plan to move and you will thank yourself for making your own life a bit easier.
Jim Terry is an avid blogger and a moving expert who makes use of various labels and markers including pipe markers for more effective management of his daily functions.
Jon Clark is an
Internet Marketing Consultant
, Entrepreneur and current editor of the
Facebook Marketing Blog
. Jon loves coffee, sports and NY. You can follow him on Twitter
@jonleeclark
or circle him on
Google+
.